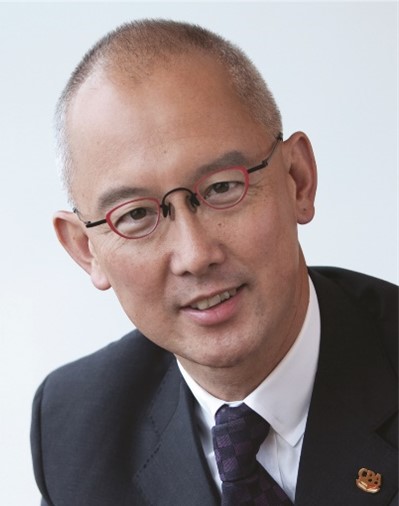 Philip Tsai Wing-chung, BBS, JP
Chairperson
Hong Kong Genome Institute
Together. We see the unseen.
Welcome to the campaign website of the Hong Kong Genome Project (Project) – See the Unseen – implemented by the Hong Kong Genome Institute (HKGI). We hope you will find the content both informative and inspirational, and enjoy the journey of exploring this pioneering subject of genomic medicine.
The human genome, apart from determining a person's physical characteristics, also provides clues to some significant questions such as why individuals are susceptible to certain diseases, and how they could be detected and treated. The genomic data sequenced and decoded could serve as an encyclopaedia, offering invaluable insights to medical professionals and researchers of all stripes to enhance disease screening, diagnosis and personalised treatment. The findings will also bear significant implications in the formulation of public health policies.
With its far-reaching impact, we see that genomic medicine has become an important sphere in contemporary medicine and scientific research. Coupled with breakthroughs and advances in sequencing technology, the subject has received prominent attention across the globe with genome projects of various scales being carried out in Singapore, the United Kingdom, the United States and so on.
In Hong Kong, we too see the need to foster the development of genomic medicine for the benefits of patients and the community at large. Each year, we see 700 to 800 new patients with undiagnosed diseases and several others with hereditary cancers as well as chronic illnesses. With the implementation of the Project, it will certainly pave way for more precise diagnosis, personalised treatments and disease prevention, opening up new avenues in healthcare that benefit not only patients and the community of today but also the generations to come.
At our end, as tasked by the Hong Kong SAR Government to carry out the Project, we will spare no effort to work closely with our industry partners, experts, patients and their family members, the general public and all relevant stakeholders to ensure an effective implementation of the Project. As spirited in our campaign name, we are well poised to help establish a talent pool, bring benefits to patients and enable research development in genomic medicine and related field.
The establishment of the Project and HKGI have undoubtedly involved the contribution of a great many people.  My sincere thanks go to the Government, our fellow Board and Committee members, staff and all stakeholders, particularly our patients and their families for their unstinting support as well as valuable inputs and contributions.  I have every confidence that with concerted efforts, we will be able to harness the huge potential of genomic medicine for the common good of our society.
Philip Tsai Wing-chung, BBS, JP
Chairperson
Hong Kong Genome Institute